Deals & Discounts
There are many deals & discounts available to  ATSU faculty, staff, and students. We hope you find something you can use.
Sprint
Employees, Retirees, and Students can save $5 per account on Unlimited Freedom plans, or save on select older Sprint services if you are already a customer. Both new and current customers can take advantage of these savings.
Switch to Sprint and you can save 50% on most Verizon, AT&T or T-Mobile rate plans! Plus when you switch, get rewarded with promotional offers.  See store or sprin.com/save for details.
Call Sprint Sales: 866-639-8354 or visit a Sprint retail store with your Corporate Identifier code and proof of employment, like a pay stub or employee badge. www.sprint.com/storelocator
Existing Sprint customers can visit www.sprint.com/verify to have the discount added to a personal account. If you do not have a company email address, please follow the instructions to upload your eligibility at the bottom of the page on www.sprint.com/verify .
Corporate Identifier codes:
For Business lines and services use: GINPP_PPA_ED
For Employee/Family discounts use: GINPP_PPA_ED_ZZZ
For Student discounts use: GMCT3_ATS_ZST
For Retiree discounts use:  GINPP_PPA_ED_ZZR

U.S. Cellular
This discount no longer available.
AT&T
AT&T offers a 15% discount on your cell phone service.
Note: The FAN number mentioned in the application is 3197052.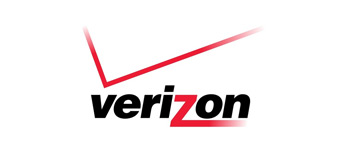 Verizon
We have been notified that ATSU no longer qualifies for the Verizon employee discount.

Microsoft
Faculty, staff and students are eligible for Microsoft Office 365 at no charge. Go here for access and instructions.

journeyED.com
journeyEd.com offers special discounts to educational customers.

Epocrates
Students can receive a 10% discount on this popular medical software for mobile handheld devices. Claim your discount on Epocrates by using the following code: 521othepoc0910.
NOTE: You may find better discounts with some of the student organizations

Bitdefender
Bitdefender anti-virus can be purchased at a discount through ThinikEdu.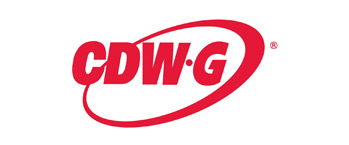 CDWG
CDWG is one of ATSU's primary suppliers of technology-related products. ATSU employees and students receive the same pricing as the University. Such purchases will be taxed at the appropriate rate. Simply visit the CDWG website to determine the item you wish to purchase, and then either call Sue at 1-866-339-5201 or 312-705-9028 or email her at suep@cdwg.com, to request a quote. Be sure to mention you are an ATSU employee or student, and that this is a personal purchase. This will ensure that you receive the correct pricing and are taxed correctly.
Apple
Students, faculty & staff receive discounts on Apple products by purchasing through the ATSU Educational store.
Employee Discount Ticket Program
Being part of The Employee Network entitles you to great savings at many Theme Parks, Zoos, Hotels, and Car Rentals! The Employee Network offers discounts on just about everything. 
To start enjoying benefits, create an account and insert ATSU's company code into the company text field. The code (case sensitive) is AT Still University. This will let them know you are a member.
Amazon Student
Students can receive a 6-month Amazon Student subscription for free. This includes free two-day shipping with products sold by Amazon.
Spotify & Hulu Bundle
Spotify and Hulu are teaming up to combine both of their streaming services into a single education bundle for only $4.99 per month.
Welcome to Ticket Monster Perks!
For employees and students: Ticket Monster Perks is our new entertainment benefit platform that offers you exclusive discounts on sports, concerts, theater, movie tickets and theme park tickets nationwide. Follow these three easy steps below and start saving today!
1. Go to www.ticketmonsterperks.com
2. Sign up & get $5 off your first order over $100!
3. Start browsing discount sports, concert, movie and theme park tickets nationwide!
*If prompted, enter your company identifier: ATSU
Feel free to contact the Ticket Monster team at any time by calling (866) 217-4777
or emailing service@ticketmonster.com.
Enjoy using Ticket Monster Perks for all of your event ticket needs!
Farmers Insurance
Exclusive Discount
Thanks to your employer, A.T. Still University and the Farmers® Preferred Program, you may be able to save hundreds of dollars on your auto and homeowners insurance. ATSU has teamed up to with Farmers – America's ninth largest Personal Lines insurer with over 75 years' experience insuring our customers' most important possessions.