Multi-Factor Authentication (MFA)
ATSU now requires that users be enrolled in multi-factor authentication. If you are not currently enrolled in MFA and would like to be, you may request it by putting in a service ticket. Following is information about MFA.
What is MFA?

MFA requires you to have a second means of authentication besides your ATSU login name and password. Logging in with MFA requires something you know and something you have. Something you know is your ATSU login and password, something you have is a device, such as your mobile phone.

How is MFA used at ATSU?

ATSU is using an application called Google Authenticator. You download it (once) and use it to access a code with your mobile device. After that, when you log in to the my.atsu.edu portal, you are prompted for a code from your mobile device. Simply enter the provided code on your login screen and you will then access the portal.

Why should I be concerned about MFA?

MFA should be used whenever possible because it immediately neutralizes the risks associated with compromised passwords by adding an additional layer of security to protect highly sensitive personal and University information.
Password theft is constantly evolving as hackers employ methods like keylogging, phishing, and pharming.
Cybercriminals do more than merely steal data. Often they destroy data, change programs or services, or use servers to transmit propaganda, spam, or malicious code.

How can I enroll in MFA?

All ATSU faculty & staff are enrolled in MFA.

An MFA bonus!

When you enroll in MFA, you will only be required to change your password annually!
For new users – how to setup
If you have questions, contact the Service Desk 660-626-2200.
Setup info
Using your mobile device, go to the app store.
Download Google Authenticator. The installed icon looks like this:
Your first login after downloading the Authenticator icon
In a web browser on a computer, navigate to the Portal login (my.atsu.edu).
You will be prompted with the following screen: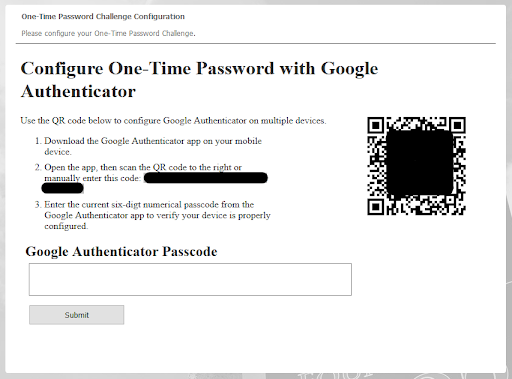 From your mobile device, open the Google Authenticator app. Tap the + icon in the lower right-hand corner. Scan the QR code displayed on the computer, or manually enter the code displayed within the same screen.
Google Authenticator will then give you a 6 digit key to enter into the Portal box labeled "Google Authenticator Password". Click Submit. You will then be redirected to your Portal Page. Google Authenticator is now set up!
Future logins after setting up multi-factor authentication
After you log in to the Portal (my.atsu.edu) with your ATSU username and password, you'll be greeted with this request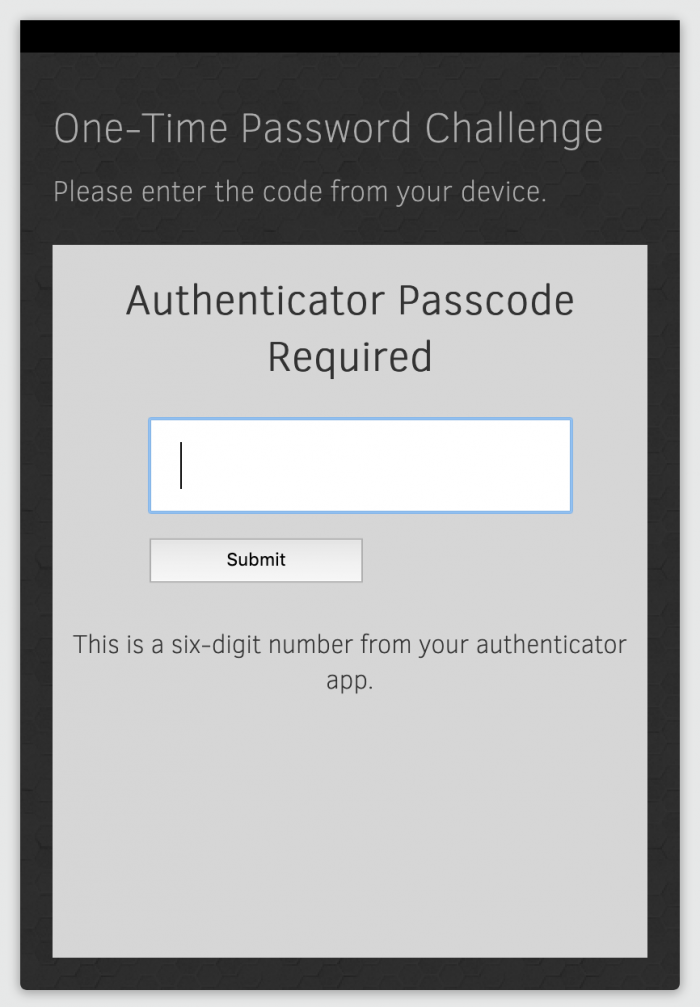 While the browser screen is open, go to your mobile device and open Google Authenticator.
In Authenticator, you'll see a six-digit code. Enter this code into the portal, not utilizing the space between the six numbers. Click Submit